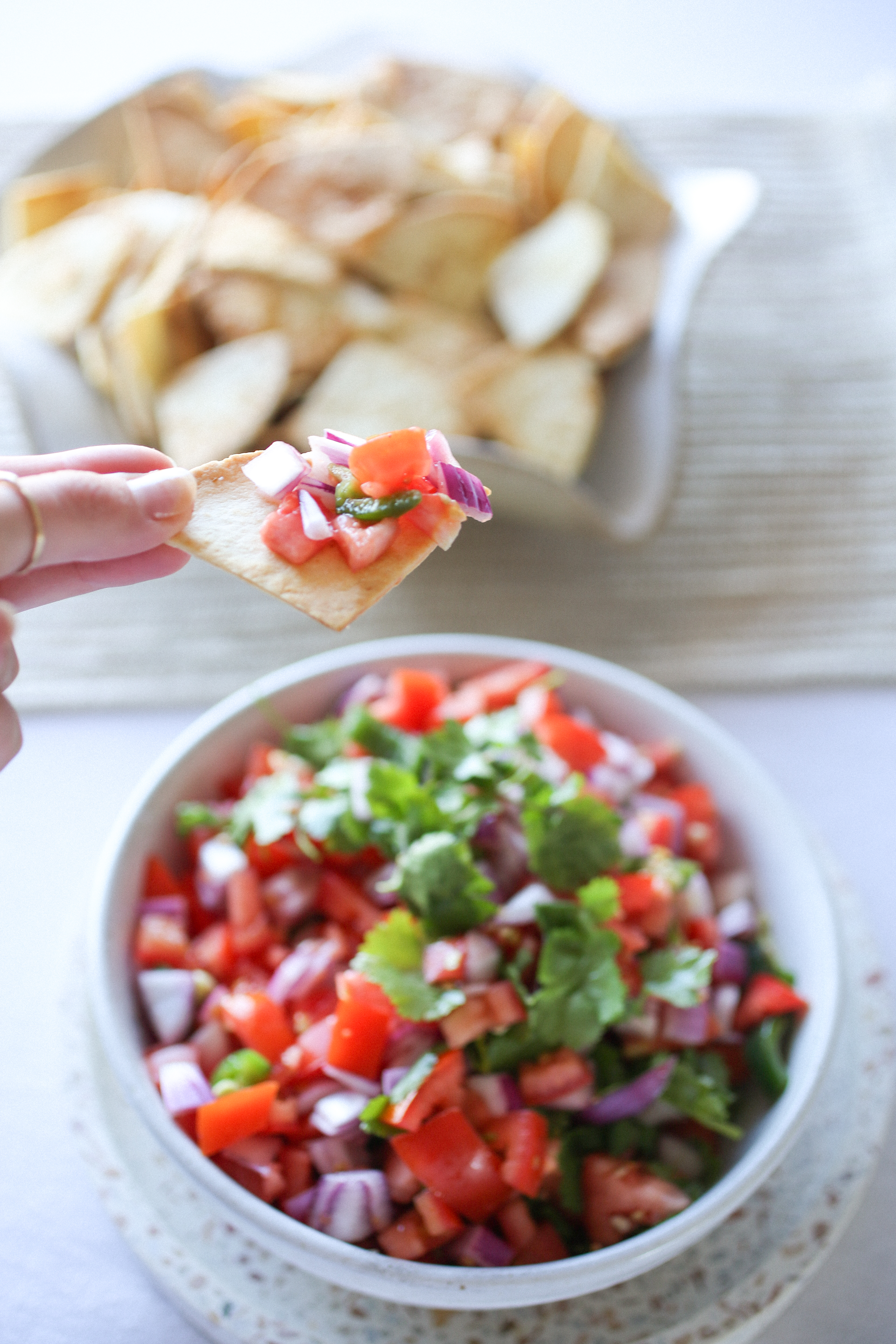 A great idea for a share board is this fun and delicious Mexican homemade salsa and chips. If you're having family or friends over these holidays, this is so easy to put together and looks great on any dining table.

Serves 8
Vegan, Dairy-free, Refined sugar-free

Ingredients

Chips
2 packets mini tortilla wraps
3 tablespoon extra-virgin olive oil
2 tablespoon cumin
1 tablespoon cayenne pepper
1 tablespoon salt

Salsa
6 tomatoes, finely diced
1 jalapeño, sliced
1/2 red onion, sliced
2 limes, juiced
1/2 cup coriander
Pinch of salt and pepper

Method
1. Preheat oven to 200ºC. Line two baking trays with baking paper.
2. Cut tortilla wraps in quarters and place each piece onto the baking paper. Drizzle olive oil, spices and seasoning evenly. Place in the oven for 5-7 minutes until crispy and golden. Set aside to cool.
3. In a large bowl, combine tomatoes, jalapeño and red onion. Toss well using a wooden spoon. Squeeze lime juice over the salsa. Season with salt and pepper and top with coriander.
4. Serve fresh with warm chips.