Burrata, Pesto & Prosciutto Tart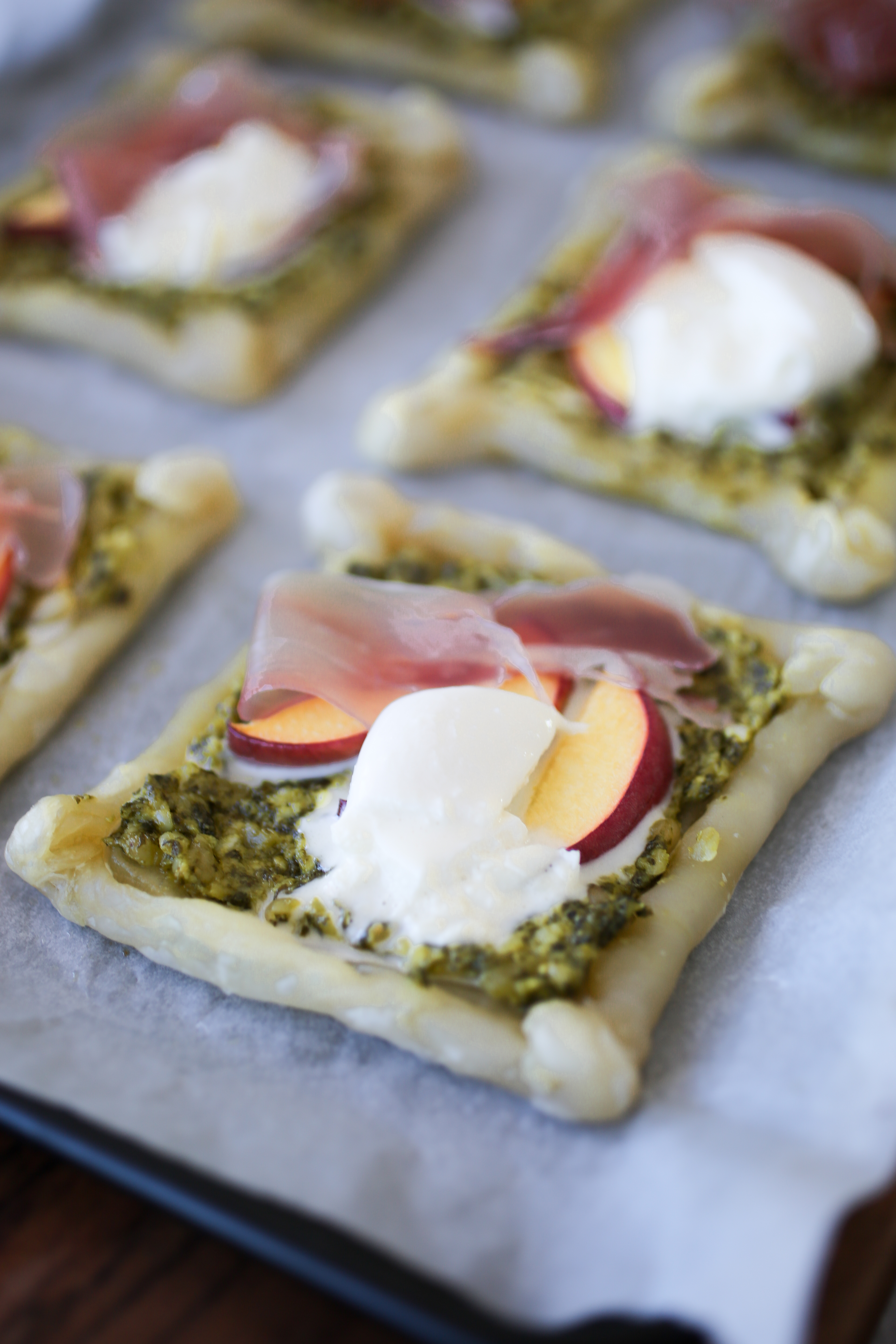 A recipe that is sure to be a hit with the family is this burrata, pesto and prosciutto tart. With so much flavour and versatility, you can serve this for any occasion, or for just an appetiser. This flavoursome savoury tart will have your guests coming back for more.

Serves 12
Refined sugar-free

Ingredients
1/2 cup pine nuts
1/4 lemon juice
2 garlic cloves Salt and pepper
2 cups fresh basil
1/4 cup olive oil
1/4 cup goats cheese
1 packet of puff pastry
3 peaches, pitted and sliced
100g prosciutto
1 burrata, cut in 8ths

Method

Pesto
1. Add pine nuts, lemon juice, garlic cloves, fresh basil, olive oil, salt and pepper to a high-speed blender. Pulse until all ingredients are well combined.
2. Pour pesto mixture into a small bowl. Fold in the goats cheese with a spatula until combined. Set aside.

Tart
1. Preheat oven to 200ºC. Line a baking tray with baking paper and set aside.
2. Lay out pastry and cut into quarters. Fold over each edge twice, making sure to peel the plastic from underneath. Repeat the process until you have 12 mini squares.
3. Add 1 teaspoon of pesto to the centre of each square, spreading out evenly across the tart. Add 3 peach slices to of each tart.
4. Put tarts on the baking tray and bake in the oven for 10 minutes. Remove once your tart is golden and crispy.
5. Top with torn pieces of prosciutto and 1 teaspoon of burrata.