How To Set Up A Calm Corner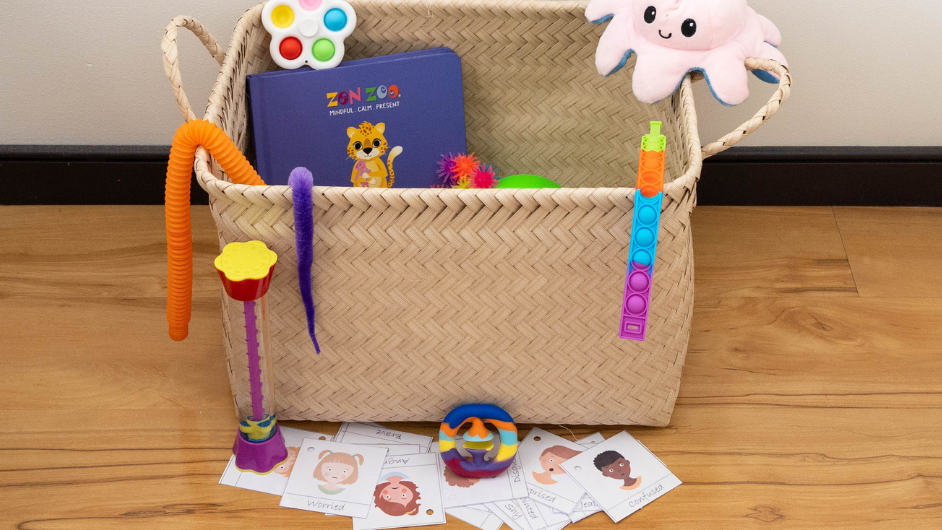 As our children start to grow, one tool that will help them throughout their whole life is emotional regulation. However, we know it's difficult for young children to process their feelings and understand them. This is when a calm corner comes into play. A calm corner is a place of comfort for your child, specifically set up for them to feel safe whenever they're feeling angry, sad, frustrated or just want some time to themselves.

Choose a familiar and calm space
When thinking about setting up a calm corner for your child, you want to choose a spot in the house they're familiar with and that can be turned into a calming spot for them. This could be in the corner of their bedroom or somewhere in the house they spend a lot of time in.

Add visual prompts
Dressing up the space with visual prompts is just as important as the calm basket itself. Create your own 'calm corner' sign and personalise it to your child so that they know this space is theirs. You can also put up some helpful ways they can deal with each emotion or what each emotion means.

Create their own calm basket
This is going to be your child's way to really be in the moment. Fill the basket with calming tools, like fidget toys, soft toys, squishies, a book about feelings and emotions for children and anything else that you know brings comfort to your child.